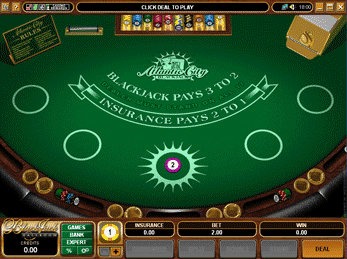 Blackjack: Rules of the Games, and How to Win
Blackjack enjoys widespread appeal and popularity all across the world, making it one of the top games played at any casino. The rules are simple: whoever gets closest to the number 21 without exceeding it wins the hand. Despite being similar to arcade games like Pac-Man or pinball, blackjack is easy to learn – but that doesn't mean that the game is easy to master. To really make the most of your wagers and time, you'll need to be armed with game-winning strategies.
Here are some guidelines to follow if you want to become a competent blackjack player.
How to Play Blackjack
Before you belly up to the figurative table, you need to study the rules of the game. Blackjack is played using a standard deck of cards, or sometimes multiple decks to stack the advantage towards the house.
At the beginning of the hand, you will be allowed to make a bet, with the amounts depending on the style of game you're playing. The dealer will then deal two cards to themselves, and to all of the players at the table. The value of your cards is determined by the value on the card: suits and colours are meaningless, with face cards valued at ten and an ace being either one or eleven.
After being dealt your hand, you now have a choice to make: keep your current hand by staying, draw another card with a hit, draw another card and increase your winnings by doubling down your wager, or play two hands by splitting an equal valued pair.
Once all players have made their picks, the dealer will now make their predetermined move. Dealers are required to draw another card if their total is 16 or less or stand for anything over 16. You win the round if your hand is higher than the dealer while still under 21, or if the dealer goes bust by surpassing 21.
Systems to Manage Your Bankroll and Winnings
An important aspect of any casino game is proper budgeting to keep yourself from going broke – or worse. Some players like to base their wagers on formulaic systems that determine when to increase or decrease their bets based on how well they're playing. Progressive betting goes by several names, such as the Paroli or Parlay systems, but knowing when to cut your loses and leave is the most vital system to follow.
Making Smart Plays by Following Common Card Strategies
There are moves that you can make to greatly increase your chances of winning based on what cards are in play; these techniques are labelled as strategies. Choosing the right play without consulting charts for your chosen strategy will be difficult until you have some experience of the game. Knowing what move to make is going to depend on several factors that make it difficult for a human to calculate quickly. Study your strategies so you're able to make quick and accurate plays.
Blackjack can be deceptive to the uninitiated. Those new to the game can get the impression that their chances of success are based purely on luck. However, top blackjack players know that they can greatly improve their chances of winning by following simple methods that have been proven to work. Though you won't win every hand, that's just the nature of the game: if you're sticking to the plan, you'll still likely be on top at the end of your session.