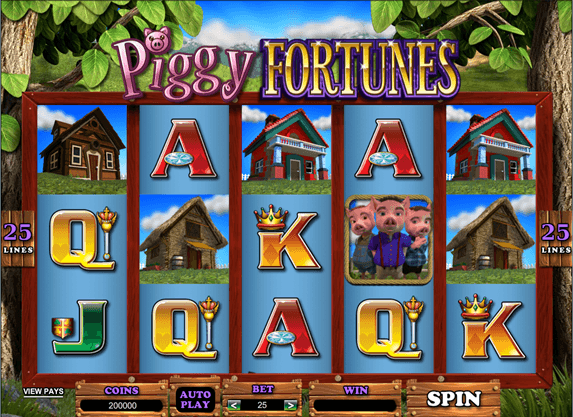 New Piggy Fortunes Slots Game Breathes New Life into a Classic Fairy Tale


The latest new slots title from Microgaming, Piggy Fortunes, recreates the classic fairy tale of the Three Little Pigs with one fantastic new twist: sometimes you have to root for the big bad wolf!
Piggy Fortunes is a 5-reel, 25-payline slots title packed with Wilds, Free Spins, Multipliers and Scatters. The real action of this slots title starts to happen when at least three little piggy symbols line up together and catch the eye of the big bad wolf. This activates Free Spins and the Big Bad Wolf Feature. In a 3-D style graphic, the wolf huffs and puffs and blows down any house next to him, as well as all other houses of that type on the screen. Blowing down a straw house gives a 2x multiplier, blowing down a wood house gives a 3x multiplier, and blowing down a brick house gives a 4x multiplier.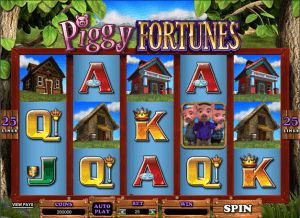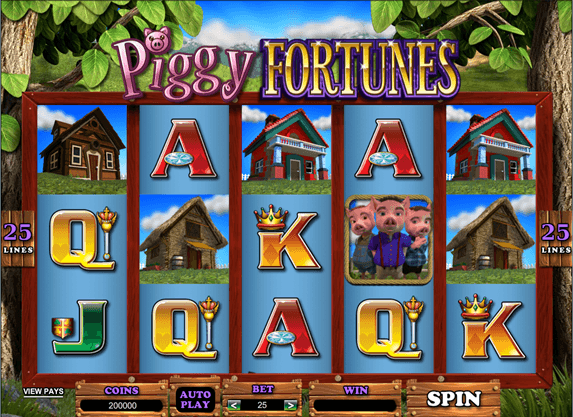 The really great thing about the Big Bad Wolf feature is that it only ends when one house of every type is blown down at the same time. And because every time three pig symbols come up on screen the pigs will rebuild a random house, you can continue playing this feature with Free Spins for quite a long time. You'll hardly know who to root for, the pigs or the wolf!
With a betting range between 1 and 20 cents per line, and 25 paylines with a max bet of 15 coins per payline, you can wager up to $75 on each spin. That's a pretty big bet, but the multipliers available in this game should make it worth your while.
No matter how bold or conservative your slots strategy may be, this fun and exciting new slots title will certainly offer an opportunity to build your own Piggy Fortunes as you play.